News
REGISTRATION WINTER 2016-17
posted Jul 5, 2016, 7:34 PM
Journées d'inscriptions - Registration days
​Centre Sportif Dollard St-Laurent
707, 75ièm avenue LaSalle,Qc H8R 3Y2

Saturday August 27 10h-12pm / Samedi 27 août 10h à midi
Wesnesday August 31 7pm-9pm / Mercredi 31 aout 19h-21h
Wesnesday September 7 7pm-9pm / Mercredi 7 septembre 19h-21h
Information Contactez nous au / Contact us at Rens.: cpalasalle@bellnet.ca
Méthode de paiement - Payment methods:
Interac, chèque ou argent comptant, (carte de crédit à venir prochainement)
Interac, cash or checks, (Credit card payment coming up soon)

Payable en 2 versements avec chèques post-datés remis à l'inscription
(Payable in two installments with post-dated checks issued at registration )
---
Fall/Winter Registrations 2016-17
You will find enclosed the schedule for the 2016-17 season to be held from September 18 2016 to Aprll 22nd 2017 at the Dollard St-Laurent Arena , 707, 75th avenue, LaSalle. H8R 3Y2.
New this season! - The CPA LaSalle worked very hard this summer to prepare the new skating season with the creation of a new website, migration of member information to a new secured database that will allow us to offer online registation and credit card payments for the upcoming season.
Members ( parents) will have the opportunity to view available programs offered at our club and register all the family particiants (skaters) the onlinea application with just few clicks.
As we continue developping our new tools to ease the registration process, it is however possible that some functionalities will be available only later this season, please be patient wiht us and continue watching the development...
Thank you
CPA LaSalle FSC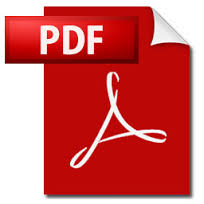 ---
Important
Afin d' assurer la sécurité de l'ensemble de ces membres, le Club de patinage de LaSalle se réserve le droit de refuser ou d'annuler l'enregistrement d'un patineur jugé inapte à suivre les règlements ou contenu du programme en raison de troubles de la santé, des troubles du comportement, difficultés de communication, anomalies d'apprentissage d'ordre physique ou intellectuelle de l'enfance.
---
To ensure the security of all our members, the LaSalle Figure Skating Club reserves the right to refuse or cancel the registration of any skater deemed unfit to follow club rules or program content due to health impairments or communication, behavioural, cognitive, physical or learning disabilities.