Top Content Title
Il s'agit d'une section supplémentaire pour ajouter du contenu
(version francaise à venir)
General Terms & Conditions
The Lasalle Figure skating club (aka CPA LaSalle FSC) is an active member of the Skate Canada organization, and we strive to adhere to the rules and regulations as stipulated by Skate Canada.We encourage you to consult Skate Canada's website (www.skatecanada.ca) for more information. As a skating club, we also have our own set of rules and regulations which must be followed by all members of our club. Please consult the following for more information.
All members and participants are governed by the CPA Lasalle skating club and arenas Rules and Regulations. Each participant is responsible to ensure they have read the rules and regulations and will abide by them at all times.
By registering, members and participants agree that they have read, acknowledge and consent to abide by the CPA Lasalle FSC Policies, Procedures, Rules and Regulations, and Publicity Consent and Release as determined by Skate Canada, and the Board of Directors, and as posted on the club website.
CPA Lasalle FSC , its board members, coaches, and volunteers are not responsible for any accidents, injuries or loss of personal belongings either on or off the ice. All Parents/Guardians are responsible for their children while at the arena. Do not leave your children unattended. The Club is not responsible to provide child supervision.
Registration Policies
MEMBERS IN GOOD STANDING All CPA Lasalle members must be members in good standing. This means that all fees including registration, coaching, test day, competition or other fees are paid in full at the time of registration unless indicated otherwise if installements have been authorized by club admistrators.
MEMBERS IN ARREARS Members in arrears will not be permitted to take part in any club activity and ice privileges will be revoked until monies are paid in full. Fees for tests, competitions, etc., must be paid at the time of registration when the forms are submitted.

PAYMENT/ FEES
All prices and schedules are subject to change without notice.

Registration payments are paid in CAD ($).

The CPA Lasalle reserves the right to cancel any program in the event of insufficient registration.

There are a limited number of places in all of our programs. Therefore we cannot guarantee availability in classes. Registration is on a first-come first-served basis.

Telephone or email registrations and reservations are NOT accepted.

Cancellations and special activities associated with arena activities cannot be subject to a session replacement or reimbursement.

Full payment or authorized installment must be made at the time of registration.

A $25 service fee will be charged for all payments returned by the bank.

An automatic email will be sent to you on a monthly basis informing you of past due fees

A withhold will be placed on your account stopping all future registrations

Once your outstanding balance has reached 120 days past due, a final notice will be mailed to you at the address listed in our profile and an external collection agency will collect the outstanding balance (this may impact your credit rating)
Ice patches must be purchased as a complete unit; skaters are not allowed to purchase a partial session.

The CPA Lasalle will process registrations in the order, which they are received. Only complete registrations will be processed, if an incomplete registration is submitted, the registration will only be processed once all the documents are received. A complete registration consists of: completion of all mandatory boxes, inclusion of copies of all valid and dated documents, inclusion of the complete payment with the registration.
CREDIT / REFUND POLICIES No cash refunds will be given. Credits and refunds will not be considered after half the classes have occurred except for medical reasons (doctor's certificate required).
Make-up classes and account credits are not provided for classes missed by participants. A full credit will be issued for all requests made prior to the start of a program. If a credit is requested after a program has started and before half of the classes have occurred, the amount credited will be proportionate to the number of lessons remaining in the program.
See refund deadlines for each season.

REIMBURSEMENT A service charge may be applied to all requests for refunds.
The mandatory Skate Canada registration fee is not reimbursable and will be deducted from all reimbursement.

Refund requests must be submitted in writing indicating the reason for withdrawal. Supporting documentation must be provided.

Payment or credit will not be made for refunds of $10 or less (after deduction of the administration charge).

The board members of the LaSalle figure skating club will review the request.

Winter: No refund after November 1 , Spring: No refun after April 1, Summer - no refund

All decisions are final, t

he club will issue a cheque 2 to 4 weeks following the decision.
TRANSFERS
Requests for transfers without penalty will be considered up to

ONE WEEK before the start of activities.

All requests for transfers after the registration period will be reviewed, accepted or refused by the admistration only, all decision are final and non negotiable.
OTHER OPERATING CONDITIONS
All programs will take place at the location indicated in the program registration. ( Centre Sportif Dollard St Laurent or Arena Jacques Lemaire depending on the season)

NEW registrations received by mail or dropped in the club office mailbox before the first day of registration for NEW MEMBERS will not be considered.

For any material purchases (e.g., CanSkate club uniform, placing order for club jackets, etc.) please visit our office or send us an email at cpalasalle@bellnet.ca for more information.

In addition to the general registration policies, you will be required to accept the terms and conditions as stipulated on the bottom of our registration forms and/or online invoices.

All virtual personal information is kept in a secure database which can only be accessed by specific members of our committee. This information is shared only with Skate Canada for registration and insurance purposes.
---
Privacy Policy
CPA LaSalle values the privacy of our club members and customers. This privacy statement serves to disclose the privacy practices of this website, www.cpalasalle.com
COLLECTION AND USER OF INFORMATION CPA Lasalle limits the information we collect about our customers to only what is required, both by the district of Lasalle for leisure activities and by the Skate Canada organization for being an active member of a figure skating club. CPA Lasalle will collect personal information such as names, addresses, email addresses, phone numbers, Medicare card numbers, leisure card numbers, etc. through your registration and membership with our club, both of which are voluntary and may be canceled at any time (reimbursements given according to our refund policies).
CPA Lasalle will use this information in order to:
Communicate information relating to the operation and promotion of our club with our members and program participants (i.e., member communications, organization details, current and future program information, club communications, event promotion and details, volunteer information, etc.);

Arrange for instruction and encourage the practice and enjoyment of figure skating;

Help organize and operate competitions and show performances;

Communicate with prospective members about any and all club-related information;

Enable our club committee and administrative staff to administer business activities, programs, and registrations (i.e., through completing program and event registrations, responding to questions, informing members about upcoming events, etc.);

Register your membership with club-associated governing bodies to which you consent (e.g., Skate Canada).
CREDIT CARD INFORMATION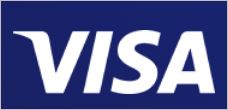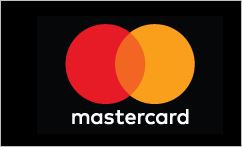 CPA Lasalle does not store any credit card number and security information (e.g., CVV numbers) online on our website, www.cpalasalle.com


RELEASE OF INFORMATION CPA Lasalle does not sell, rent, or exchange identifiable client information with any third party except as described herein or as you may otherwise consent. All information gathered by CPA Lasalle is kept strictly confidential. We respect your privacy and confidence as a valued member of our club. CPA Lasalle may also provide your personal information where we are required or permitted to do so by law.
WEBSITE "COOKIES" AND IP ADDRESSES CPA Lasalle may use "cookies" to track your web browsing and registration activities and preferences on www.cpalasalle.com Cookies are small pieces of data sent from a website and stored in your web browser while you are browsing the website. Cookies help websites to remember information, such as items added in a shopping cart, and to record your browsing activity, including button selections, logging in, etc. CPA Lasalle's website may log IP addresses and browser details during your site visit.
PROTECTING YOUR INFORMATION CPA Lasalle is committed to the protection of our members' information. Sensitive and personal information is kept secure and strictly confidential. Our website maintains appropriate safeguards and security measures and we retain your information only for the duration that it is required for the purposes previously stated. Only the committee members and administrative staff involved in data processing have access to this data; in the event that any other club member is found in violation of our security and privacy policies, rest assured that strict disciplinary action will be taken.
If you have any questions about this privacy policy or the practices of this website, we encourage you to please send us an email at cpalasalle@bellnet.ca or call our office directly at (514) 367-6352 to discuss your concerns , you may also send mail to:
CPA Lasalle FSC
Centre Sportif Dollard-St-Laurent
707, 75e Avenue
Lasalle, Quebec, H8R 3Y2
CPA Lasalle reserves the right to periodically change this privacy policy

.
---
Complaint policy and procedure
COURTESY AND RESPECT
You can expect to be treated with courtesy, respect and fairness at all times. We expect that you will also treat our staff dealing with your complaint with the same courtesy, respect and fairness, Please find below the process to follow regarding complaints.
Club volunteers will not tolerate threatening, abusive or unreasonable behaviour by any complainant. Such situations are rare, however, should they happen, we will cease communication with the complainant immediately and will inform the appropriate authorities as necessary.
Professional coaches:
All complaints must be submitted in writing, verbal complaints will NOT be considered.

All complaints must be presented with a solution to the problem.

For any complaint which involves another coach, the written complaint must be submitted to the Pro Rep who will be responsible for forwarding the complaint to the administrative council
Skaters and coaches:
All complaints must be submitted in writing, verbal complaints will NOT be considered.

The complaint must be presented with a proposed solution to the problem.

For any complaint which involves a parent, skater or member of the administrative council, the complaint must be submitted to the club president who will be responsible for bringing the matter to the administrative council Verbal complaints will NOT be considered.
HOW TO MAKE A COMPLAINT The CPA LaSalle is a volunteer-run organization. We are dedicated to the sport of skating and the continued existence and success of our organization. If any member has an issue that needs to be addressed, please bring it forward in writing. All members (parents, skaters, coaches) are welcome at any general executive meeting. It is our goal to address any and all issues in a timely and satisfactory manner. There are also numerous opportunities to get involved in the CPA LaSalle executive if you would like to take part in decisions affecting your Skating Club.
You can make a complaint in a number of ways:
For complaints involving skating club administration, Board of Director volunteers, professsional coaches, programs assistants or skaters
by e-mail: cpalasalle@bellnet.ca or by post to:
CPA Lasalle FSC
c/o Club President
Centre Sportif Dollard-St-Laurent
707, 75e Avenue
Lasalle, Quebec, H8R 3Y2
For complaints involving Sport association administration, Arena Ice rink , Lasalle sport building facilities:
Lasalle Borough Hall
c/o Tony Guzzo
55, avenue Dupras
LaSalle, (Québec) H8R 4A8
Phone : 514 367-1000
Email : antonio.guzzo@ville.montreal.qc.ca OR lasalle@ville.montreal.qc.ca
Titre du contenu du bas
Il s'agit d'une section supplémentaire pour ajouter du contenu